Bond Themed '068 BRUNCH'
Prime68, JW Marriott Marquis Dubai
Prime68 is Dubai's premiere steakhouse, where supreme quality ingredients are served in a contemporary style. Premium suppliers have been carefully selected for their artisan produce, cultivated with passion and consideration for the environment. Featuring the finest quality bred beef from select farms around the globe, Prime68 delights the senses with a selection of USDA Prime Black Angus Beef and award-winning Full Blood Wagyu beef from Australia as well as Heritage Bred beef from Europe.
The brunch
Prime68 invites you to savour fresh, sustainably caught seafood and vibrant organic, seasonal vegetables complemented by a wide selection of grape from acclaimed vineyards focusing on America, Europe and the New World regions. Known for its sleek interiors and sky high views, Prime68 at the JW Marriott Marquis Dubai is taking brunch to another level with the James Bond themed '068 Brunch'. Your mission involves a sophisticated and stylish brunch menu right at the top of the world's tallest hotel.
The food
With a license to grill, this brunch will satisfy even the most discerning palate. Bond's high standards and impeccable taste are reflected in the menu of foie gras degustation, along with superb dishes like Josper-grilled Australian beef tenderloin with butter and thyme, whole Australian rib eye with garlic and herbs and US Prime short ribs braised with hops. Dirty Martinis are made table side, shaken not stirred. Bond girls who love Bollinger will be well served. Live jazz music will get things off to a smooth start and guests are encouraged to dress for sartorial success to take advantage of the stylish setting and opportunity to capture a memory at the 068 photo booth.
Chef profile:
Chef Brent Devlin

Chef Brent Devlin at Prime68 has over 14 years' experience of working at world-class resorts and joined JW Marriott Marquis in September 2016. Chef Brent's experience spans from restaurants to catering and hotels. His cooking style brings a unique modern twist on traditional cuisines with a passion for food. Prior to joining JW Marriott Marquis Dubai, Devlin acted as Opening Executive Chef for PRIME de Leon Steak House in Fort Myers, Florida where he was overseeing kitchen operations. During his time there, the establishment was voted the Restaurant of the Month by Open Table. Prior to that, Devlin was stationed as Chef de Cuisine of Restaurants and Garde Manger at Waldorf Astoria in Naples, Florida. In his current role, Chef Devlin oversees all kitchen operations in Prime68 steakhouse while supervising his team members. Devlin also manages the recruiting, training, scheduling, purchasing, inventory, sanitation scores, menu research and development, seasonal promotions, price structuring, and food cost.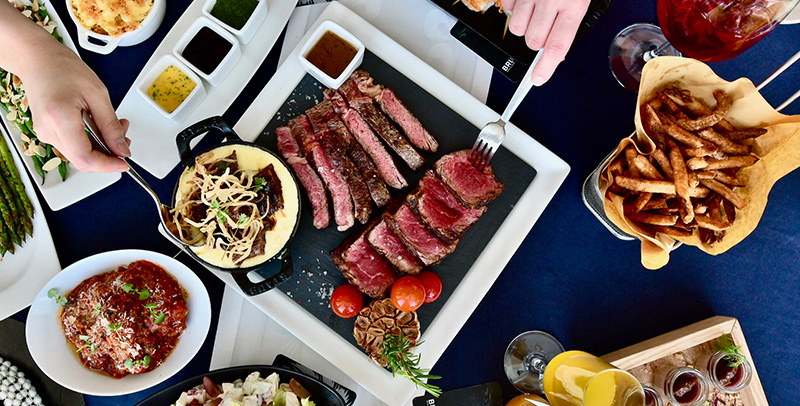 Enter the Vault for the GoldenEye after-party, where beverages are shaken, not stirred, and enjoy dapper concoctions, inspired by the Bond lifestyle. Every Friday from 4pm until 3am.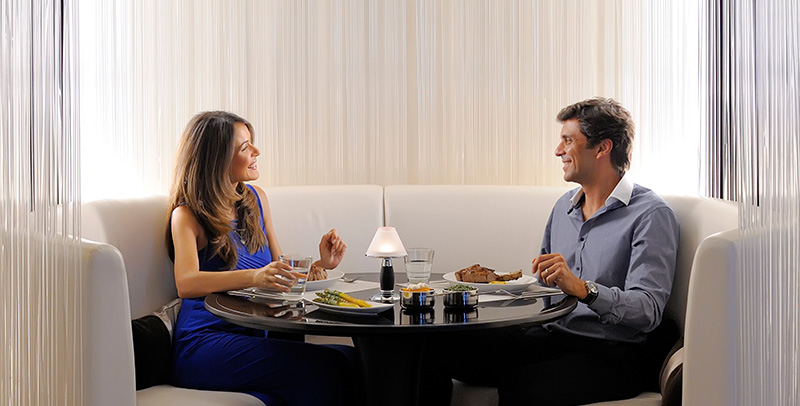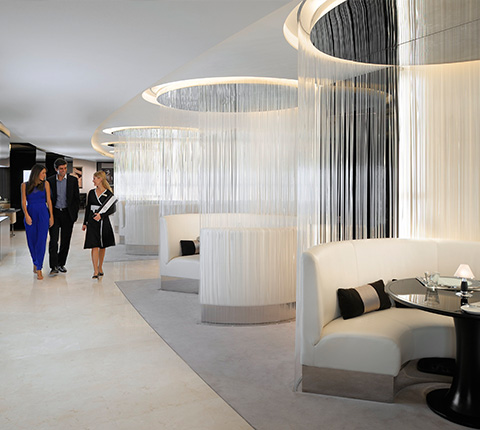 NEED TO KNOW
Prime68, JW Marriott Marquis Dubai