Bella Vista Italian Brunch
Cafe Milano, Four Seasons Hotel Abu Dhabi
A stylish Italian eatery
Café Milano, on the promenade level, serves Authentic Italian cuisine in a setting reminiscent of a stylish Milan boutique. The first Café Milano location to open outside the U.S., this is a sister restaurant to the award-winning establishment in Washington, DC – a well-known power centre for politicians, journalists and entertainers.
Envisioned by acclaimed New York designer Adam Tihany, the interior features a bright, modern, airy feel. Seating options include a private dining room, an air-conditioned glass enclosure and outdoor dining area overlooking the water. This is an exceptional space for relaxed, al fresco brunching with spectacular city views.
Mouthwatering brunch options
The 'Al Mare' Friday brunch showcases the charm and allure of the coastal Italian lifestyle with varying specialties from coastal towns and cities throughout Italy. The 'Viaggio in Italia' Saturday brunch takes guests on a gastronomic journey through Italy, with each week featuring new dishes that highlight spectacular traditional specialties across the country's twenty regions, showcasing the remarkable diversity of dishes available in the Italian Kitchen.
Chef profile:
Chef Franco Sangiacomo

Chef Franco Sangiacomo's culinary style could be defined as simple yet emotional, classic yet innovative, using novel techniques without renouncing the Italian classics. He is committed to creating a contemporary cuisine respectful of letting the ingredients speak for themselves. Chef Sangiacomo is a professional with 30 years industry experience. He is an Italian trained chef specializing in upscale cuisine. He first learned the culinary arts under the guidance of celebrity chef Gaetano Trovato, which came to define his career. After culinary school, he worked at Arnolfo - Trovato's two star rated Michelin restaurant - one of Italy's most highly regarded eateries. Sangiacomo was working for Arnolfo when the restaurant received its First Michelin star. Sangiacomo has worked with noted chefs, like Satoshi Hayashi, and enologists like the award-winning grape expert Carlo Ferrini. He taught cooking classes in Europe, Asia and the United States working with embassies, cultural institutions and culinary academies. He appeared on TV, radio shows, newspapers and magazines. The Chef created notable menus for distinguished guests: artists, politic dignitaries, and Heads of State included Presidents Barack Obama and Bill Clinton. Since September 2015 Franco is the Cafe Milano Executive chef responsible for creating thoughtful, authentic Italian menus for Cafe Milano's two locations. Cafe Milano has been a power center for diplomats, politicians, journalists, broadcasters, entertainers, and all who enjoy fine Italian food and gracious attentive service; the quintessential "seeand- be-seen place" in the United States' capital and UAE capital. Before he joined Cafe Milano, Sangiacomo was the Executive Chef of Osteria del Castello di Brolio, in Gaiole in Chianti (Siena, Tuscany – Italy). The Castello di Brolio is one of the most beautiful and well-known Italian castles, the birthplace of the famous "Chianti" wine and oldest winery in Italy, since 1141. When at Osteria del Castello, the chef created his own recipes inspired by the culture of the Chianti area, constantly searching for the spirit of the season, among the high-quality local ingredients. Here, Sangiacomo curated his own organic vegetable garden.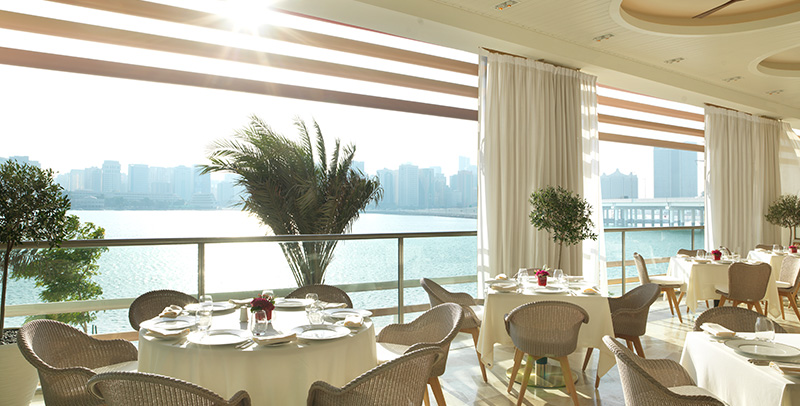 The first Café Milano location to open outside the U.S., this is a sister restaurant to the award winning establishment in Washington, DC.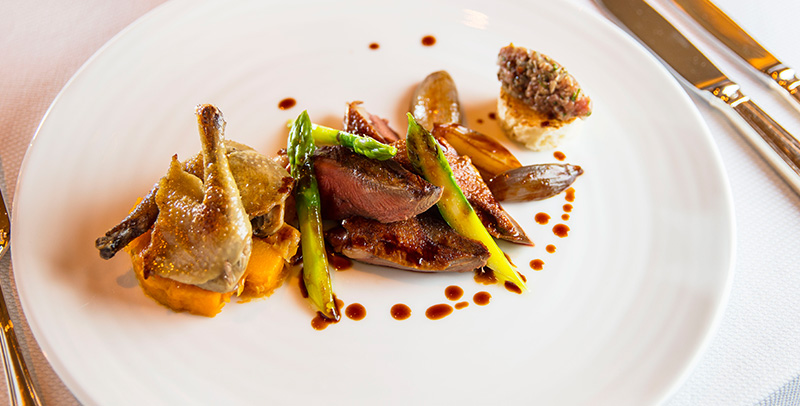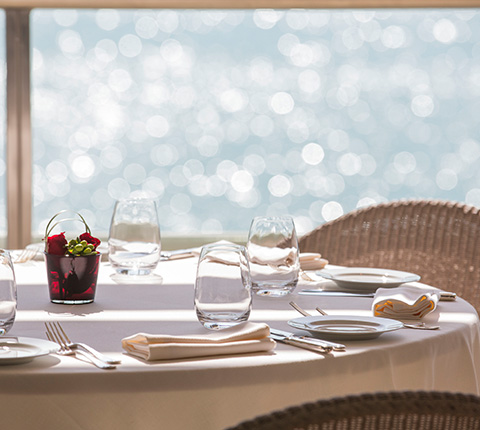 NEED TO KNOW
Cafe Milano, Four Seasons Hotel Abu Dhabi