Sofra BLD Brunch
Shangri-La Hotel, Qaryat Al Beri
Sofra invites you to enjoy a delightful brunch that promises to create the ultimate feast for your tastebuds. Experience flavours from around the world as culinary wonders of the award-winning Sofra, Hoi An and Shang Palace are all showcased under one roof, across eight live cooking stations.
Sofra bld
The award winning Sofra bld, one of the capital's favourite all-day dining international restaurants offers multiple live cooking stations that allows guests to interact with the talented chefs as they choose from a wide range of authentic Arabic and Asian dishes. With an atmosphere that mirrors the original souk experience of the Middle East, the restaurant ensures guests from around the world can taste the best of the region and the East. Chefs prepare original Emirati, Iranian, Moroccan, Indian and Asian dishes that allow all to discover the spices, aromas and tastes of the region. Central to the experience is an elaborate dessert island featuring three chocolate fountains, ice cream, waffles, pancakes and numerous fresh pastries.
The brunch
Set amid an elegant dining area, where Arabia meets Asia, wander through the souq-style restaurant, where a live band will play to set the perfect vibe for the ultimate Friday brunch. A special children's corner will see that families and friends of all ages will be kept fully entertained, all afternoon long. To finish off the meal, guests can indulge in the restaurant's elaborate dessert island featuring three chocolate fountains, ice cream, waffles, pancakes and numerous fresh pastries. During the cooler months, guests can chose to dine al fresco and experience incredible panoramic views of the Abu Dhabi Grand Canal and the iconic Sheikh Zayed Grand Mosque.
Chef profile:
Chef Reiner Lupfer

Executive chef Reiner Lupfer brings more than two decades of culinary expertise to the luxury property of Shangri-La Hotel, Qaryat Al Beri. Reiner gathered his culinary degree from Claude Dornier Hotel Management & Culinary Institute of Germany, in 1999. At the age of 23, he was at the helm of Hotel Restaurant Heinzler when it was awarded 1 Michelin Star and 16 points in the Guild Gault Millau. The recognition won Reiner his first overseas position, as Chef Tournant in Bermuda, followed by a stint as Chef de Cuisine in Scotland. Reiner has been exploring the 5-star hotel industry across Asia and the Middle East since 2007, overseeing the food operations of the multiple food and beverage outlets at established hotels in countries like Bahrain, China, Malaysia and Thailand.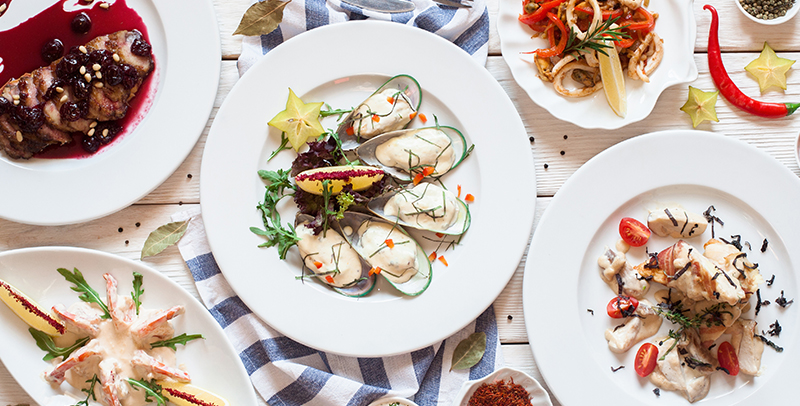 There are live cooking stations with chefs on hand to recommend dishes and flavours from across Arabia, India, and the far East.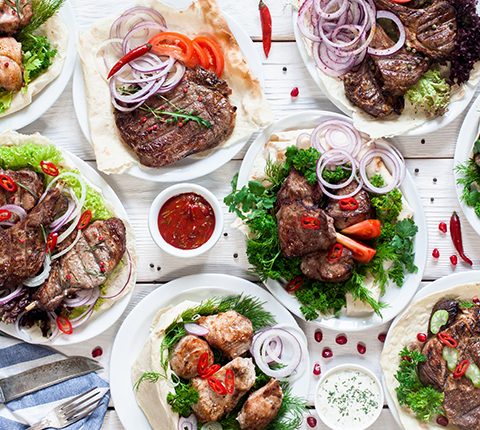 NEED TO KNOW
Sofra BLD, Shangri-La Hotel, Qaryat Al Beri
Tel: (+971)2 509 8555
restaurantreservations.slad @shangri-la.com

TIMES
Friday 1pm to 4pm

PRICES
Dhs285++ with soft drinks
Dhs365++ with house beverages
Dhs495++ with bubbly

* Brunch is inclusive of beach and pool access.