The Wanderlust Brunch
Garden, JW Marriott Marquis Dubai
Garden will spoil you with traditional Peruvian dishes, one of the hottest current food trends. The exciting restaurant environment invites guests to socialise, unwind and experience a proper sharing concept. On all days of the week guests can indulge in mouthwatering Peruvian flavours in a vibrant and enticing space with weathered wood tables, greenery, dimmed lights and mouthwatering food to share. However, on Fridays this Peruvian restaurant turns into a foodie's dreamland with cuisine from all over the world displayed in over 10 live cooking stations.
The brunch
The Wanderlust brunch is a one-stop culinary journey around the world, set to please every globetrotter's taste buds. For Dhs425, patrons will be given the chance to indulge in mouthwatering flavours while socialising in a fun, vibrant and enticing space. The brunch will have guests wander through the entire restaurant and adjacent outdoor terrace, making their way inside the kitchen and even into the nightclub Square. With more than 10 live cooking stations and the whole new extended Japanese section, and over 360 dishes, this food odyssey will satisfy even the most discerning foodies.
The food
The brunch is divided into themed stations consisting of Western, Seafood, French, Thai, Peruvian, Japanese, Indian, Mediterranean, Arabic and Italian cuisines. Some of the dishes that one can expect to be featured: the Anticuchos Camarones from the Peruvian Barbeque station, a plate consisting of grilled prawns, panca marinade, cassava chips, and tobiko mayonnaise; catering to lovers of the Indian cuisine, the Curry Bar hosts dishes such as the Lucknowi Murgh Korma, slow stewed chicken morsels in caramelized onion and cashew sauce; other dishes served at this food-party include the Pumpkin Ravioli "Cappellacci" from the Pasta Station; Octopus Salad from the Mediterranean Buffet, and Pain Croustillant à l'Avocat from the Late Breakfast corner. The brunch also features a vast array of exciting beverage stations.
Chef profile:
Chef Edgar Hurtado

Chef Edgar Hurtado, Chef De Cuisine for Garden, the Peruvian restaurant at JW Marriott Marquis, brings a wealth of knowledge and creativity into the kitchen. Originally from Peru, Chef Hurtado's culinary adventure started when he was young boy often visiting his grandmother's restaurant who would encourage him to experiment with flavours and ingredients from an early age. Chef Hurtado holds a strong passion for Peruvian food as well as culture which has inevitably taken him around the world, namely the UAE (South sea's resort in Florida, and the Grand Hotel in Michigan), to the La Rosa Nautica in Lima and now, Dubai. Working at both La Serre and The Act in Dubai, Chef Hurtado is now responsible for managing the day to day running of the kitchen at Garden, motivating his team and adding his culinary flare to the dishes.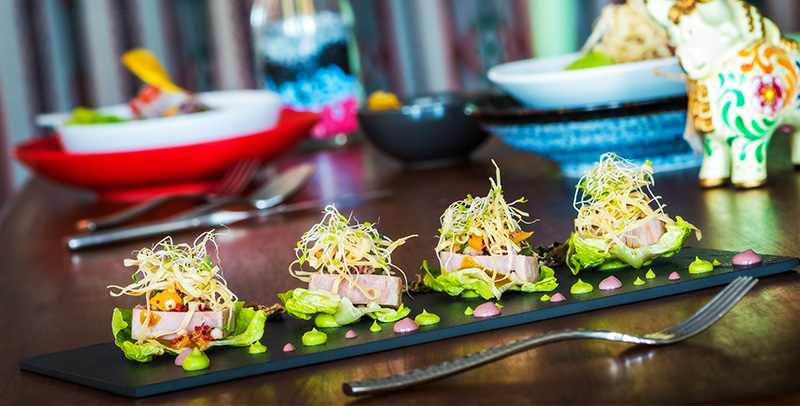 Enjoy the Lust after-party in Square with a 20% off selected beverages from 4pm until 8pm and live performance from DJ Andrii.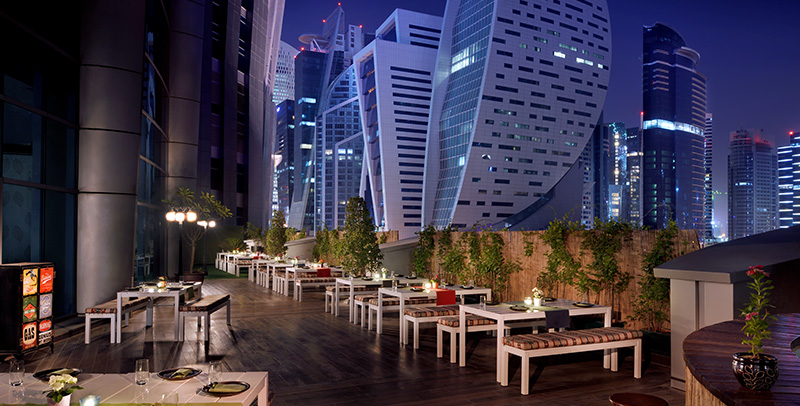 NEED TO KNOW
Garden, JW Marriott Marquis Dubai