The Versailles Brunch
BQ – French Kitchen & Bar The St. Regis Dubai
Fabulous fashion and food
In line with the ever-popular brunch trend in Dubai, BQ – French Kitchen & Bar, located in the heart of The St. Regis Dubai, unveils a whole new brunch experience designed to awaken all your senses. Reliving past traditions but in the modern day, the Versailles Evolution Brunch celebrates the love of food in a truly fashionable and inspiring setting. Put on your Friday bests and head down to BQ - French Kitchen & Bar to enjoy a feast for both the fashion eye and appetite.
Mouthwatering dishes
Fridays will have a whole new feel as the Versailles Brunch unveils a new menu worth getting out of bed for. Keep an eye out for chefs trotting around the brunch flaunting their prime 72-hour-slow-cooked beef, carved right at your table as well as a live Foie Gras trolley. Reviving staple brunch favorites with a fresh seafood and live oyster bar that offers the best Fin de Claire oysters, has curated a delectable menu that offers decadent sharing-style crudités, appetizers, main courses as well as a mouth-watering dessert selection, set to satisfy all your weekend cravings. And it does not end there! The post brunch comedown is a thing of the past as the brunch festivities carry on till 5:30pm with a special 'after-brunch' offer. Guests are encouraged to stay and play at one of two destinations, the luxurious Champagne Lounge or the St. Regis Bar, where they can enjoy a 40% discount on select beverages.
Date: Every Friday


Chef profile:
Chef Sameer Farhad Sehgal

Executive Sous Chef Sameer Farhad Sehgal overseas all culinary operations at the St Regis Dubai. He has 22 years' experience in the field, and has worked for a range of prestigious international brands. Prior to work at St Regis Dubai, he was Executive Sous Chef at the Armani Hotel Dubai. He has also worked at The Oberoi Hotel, The Dorchester and the Intercontinental Group. Originally from Punjab, India "a love of good food ran in the family, and provided a strong culinary foundation," he says. "The rigours of working in a busy culinary environment gives me a unique sense of fulfilment. The sounds of the kitchen is music to my ears. It provides creative inspiration in my quest for perfection on a plate." He describes himself as "front-of-house chef who loves to chat with guests about food". Outside of work, he says his greatest achievement is his two young children "I love nothing more than spending quality time with my family in my own kitchen, and sharing the secrets of my mother's cooking," he says.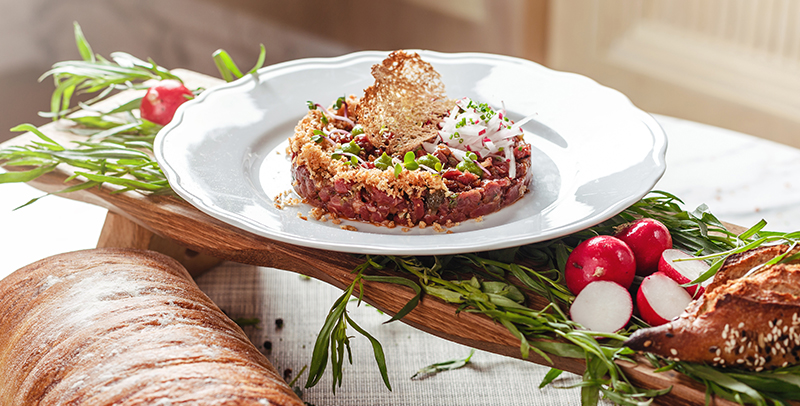 Head down to BQ - French Kitchen & Bar to enjoy a feast for both the fashion eye and appetite.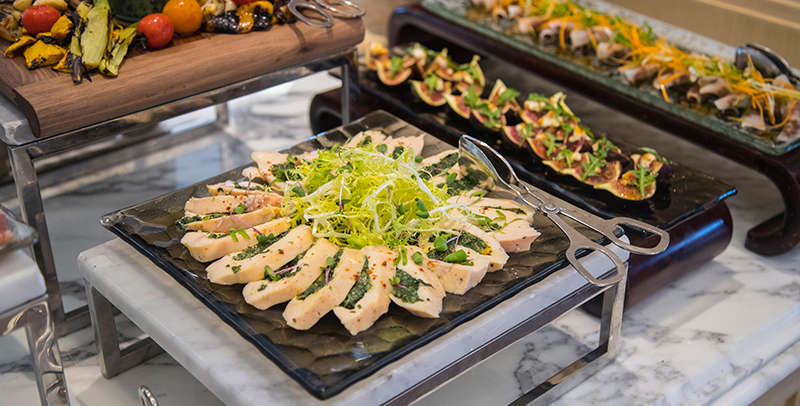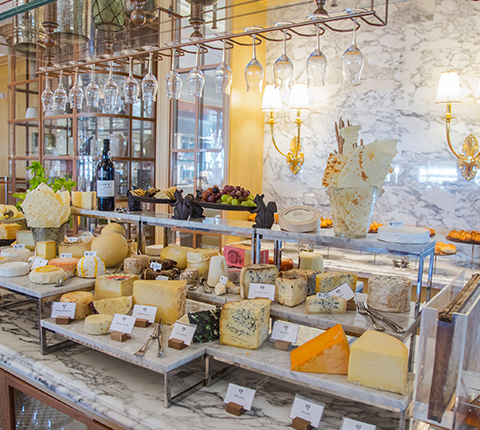 NEED TO KNOW
BQ – French Kitchen & Bar, St. Regis Dubai
Tel: +971 (04) 435 5577
E: bq.dubai@stregis.com
www.bqdubai.com

TIMES
12:30pm to 3:30pm, every Friday

PRICES
AED 350: Haute package, includes brunch buffet and soft beverages
AED 550: Couture package, includes brunch buffet and house beverages
AED 650: Versailles package, includes brunch buffet, house beverages and bubbly