Cafe Bateel
30 locations across the GCC
30 locations across the GCC
Café Bateel is the home of gourmet Mediterranean cuisine and proud winner of BBC Good Food Middle East's Best Café award for the last two years. Offering a lighter and healthier alternative to the usual lavish buffets, Café Bateel will delight diners this Ramadan with a nutritious selection of some of its most popular dishes to share, along with a few new surprises to reflect the season.
The food
The Iftar experience commences with a taste of quality and tradition as guests are invited to break their fast with Bateel's finest organic dates and freshly squeezed juices. Menu highlights include Bateel's innovative quinoa tabbouleh, a delectable new beetroot hummus, the ever-popular mushroom risotto and healthy grilled salmon and quinoa. To end the meal, a medley of desserts is presented and showcases Bateel's all-new qahwa ice cream, destined to be the dessert of the season. Created by Bateel's talented Chefs, this new delicately-flavoured ice cream is served alongside Bateel's famous qahwa and rhutab dates to be enjoyed affogato-style.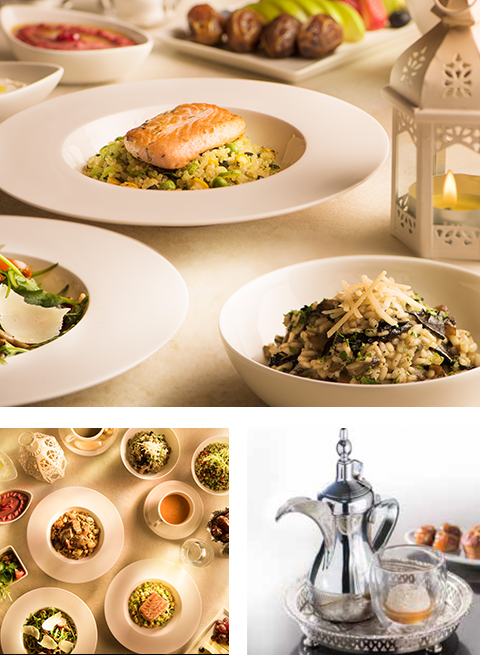 Need to know
Times
Available from sunset onwards.
Delivery and take away available all day by calling 800 BATEEL (800 228 335) or WhatsApp +971 56 522 1237
Prices
The Iftar menu will be available at all Café Bateel locations across the GCC through the Holy Month of Ramadan from Sunset. The four course menu is priced at just 120 per person (minimum two persons) and includes dates and welcome drinks.