Hard Rock Cafe
Festival City
Our story
Isaac Tigrett and Peter Morton were two shaggy-haired Americans who in 1971 just wanted to find a good American burger whilst living in London. Their solution? They opened up their own American-style diner in an old Rolls Royce dealership and called it Hard Rock Cafe. At the time, Isaac and Peter were only given a six-month lease. The now famous logo was actually created by celebrity artist, Alan Aldridge, who is best known for his work with the Beatles. It was based upon Isaac's idea to model it after the simple design of Chevrolet's car hood ornament.
In 1973, Paul McCartney & Wings performed an impromptu concert at Hard Rock as a warm-up gig for their 1973 UK tour. That was the first live concert; today, Hard Rock locations around the world host thousands of live events each year.
As Hard Rock Cafe London became the premier spot to eat, it began attracting celebrities and musicians. Famous guitarist, Eric Clapton, was even a regular at the London cafe. One day, in 1981, Eric asked Isaac to hang his guitar over his favorite bar stool to 'mark the spot.' Isaac did and a week later, a package arrived with a guitar and a note that stated, 'Mine's as good as his! Love, Pete.' Pete was in fact, the one and only Pete Townshend, guitarist extraordinaire for The Who. Today, Hard Rock's memorabilia collection has grown to more than 80,000 pieces, with more being added each day.
In 1997, Hard Rock launched its first cafe in Dubai, in a purpose-built building, located in the desert, on the route from Dubai to Abu Dhabi. Ask anyone who has lived in Dubai for over 15 years and they will reminisce about driving from Abu Dhabi to Dubai and how passing the solitary Hard Rock meant you were nearly in Dubai.
A word from the Hard Rock team
The Hard Rock Experience starts with an M.

Music: For those devoted fans like us, music can't be contained or classified. Because music doesn't just blast from speakers - it bleeds deep into the fabric of our lives. Living, breathing music in all its glory, this is who we are. The late, great Chuck Berry himself played at the opening of the Hard Rock Cafe Dubai and since then we have brought legends such as The Eagles, Bon Jovi and Guns N Roses to perform in the country.

Memorabilia: Each Hard Rock is like stepping into a living museum with an ever-evolving, curated experience where every piece of memorabilia tells a story. Want to know the story behind Michael Jackson re-signing his white shoes when he visited Hard Rock Cafe Dubai? Ask our team, some of whom have personal memories of his visit.

Monuments: From the day the first Hard Rock Cafe opened in that elegant former Rolls Royce dealership, the brand has always been, in part, about the building. Hard Rock Cafe Dubai itself was originally built in the shape of the Empire State Building, whilst its entrance was flanked by two giant guitars.

Merchandise: It started when a local Hard Rock sponsored a local team, having the original classic t-shirts serve as their uniforms. Everybody liked them so much that the cafe started handing out shirts and then selling them. Soon enough, those shirts had become a rock 'n' roll uniform for half the planet and the best-selling keepsakes on earth. Fans of Hard Rock collect merchandise, the same way we collect memorabilia, reliving the Hard Rock experience. That's why our merchandise is specific to each property.

Menu: The Hard Rock experience tastes and feels as good as it sounds. From turning up the flavor to turning down the tempo, guests come to refuel, retune and relax.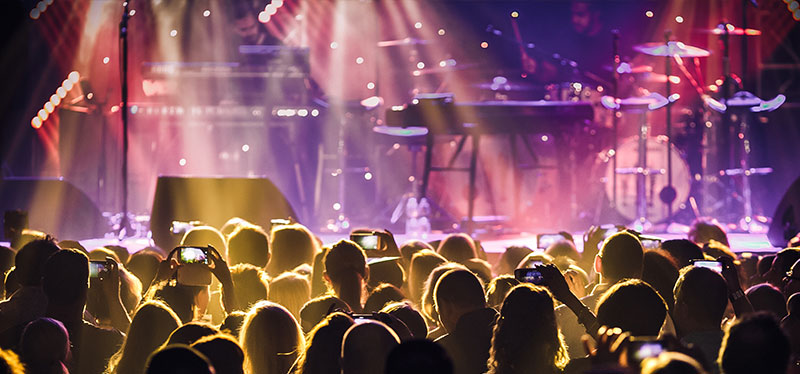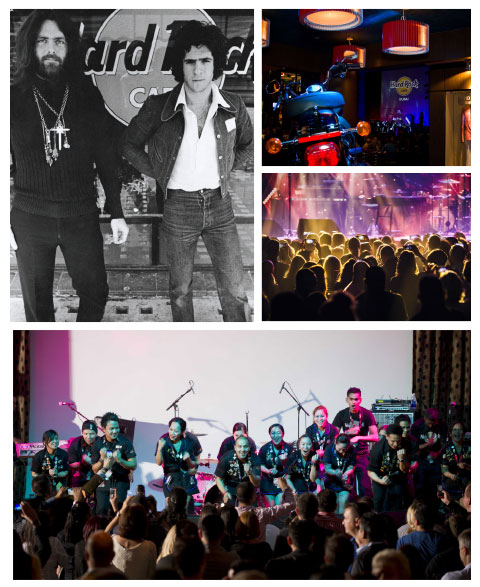 Need to know