GRAND HYATT DUBAI
The venue
Grand Hyatt Dubai's Ramadan offerings provide family and friends with a complete awe-inspiring experience. The essence and spirit of the holy month of Ramadan can certainly be felt throughout the hotel, with the Laylati tent hosting an annual Grand Iftar and Suhoor, while an exclusive ladies Suhoor, Hia, can be found at Andiamo. Every year, Grand Hyatt Dubai has had the quintessential Ramadan tent set up: grand, luxurious and impressive. But this year, the hotel has turned things up a notch with influences from Andalusia, and the beautiful Alhambra Palace.
The offers
Laylati Café can host up to 750 guests during the Holy Month. Guests will enter through the marquee's own elegantly decorated entrance, before enjoying one of the various offers throughout the evening. Embark on a delectable culinary journey this Ramadan at the Grand Iftar – it's definitely not one to miss out on! Relish in a selection of light bites and evening refreshments at the Grand Suhoor, and enjoy a variety of shisha flavours as the evening grows later. Or, round up your girlfriends for an exclusive ladies' suhoor at HIA, which offers a delightful a la carte menu and an extensive choice of shisha flavours.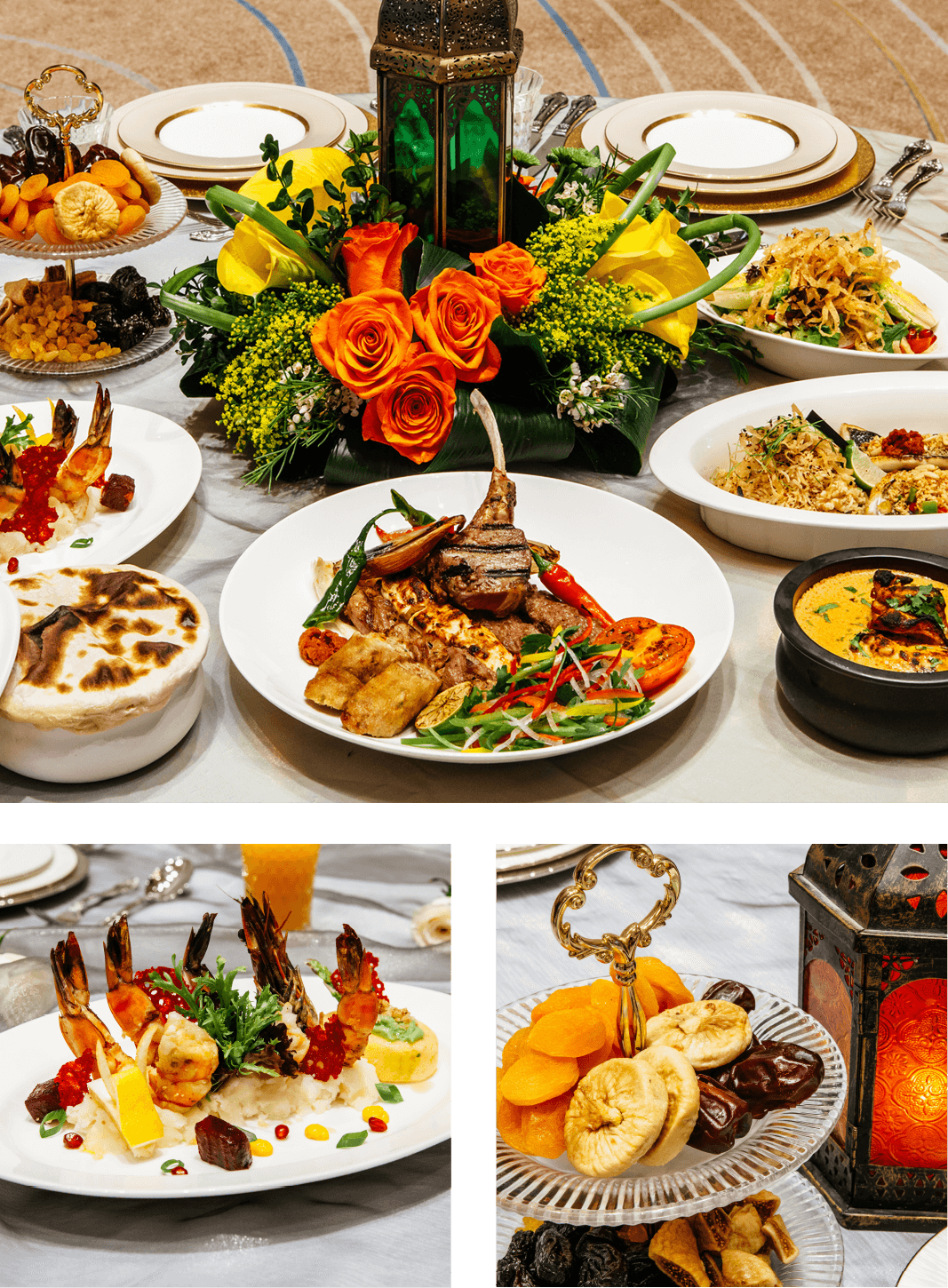 Need to know
Grand Iftar:
AED 210 per person including soft drinks, AED 105 per child aged 6-12. Children under the age of six dine for free.
Grand Suhoor:
AED 35 Saturday – Wednesday
AED 50 Thursday – Friday
HIA Ladies' Suhoor:
AED 50 Saturday – Wednesday
AED 70 Thursday – Frida
Times
Grand Iftar: Sunset till 8:30pm/9pm*
Grand Suhoor & HIA Ladies' Suhoor: Daily, from 8:30pm/9pm* till 3am
(*Timings will depend on the sunset) Grand Hyatt Dubai can also offer private iftars on request.
Book now!
Grand Hyatt Dubai
04 317 2221