THE ABU DHABI EDITION
Al Bateen Marina
Iftar at Market at EDITION
Delight in a traditional Iftar with a contemporary touch at The Abu Dhabi EDITION, featuring live cooking and carving stations, flavours of the Middle East, sushi selections, traditional sweets and pastries, and freshly-squeezed juices. Highlights on the menu include classic mezze such as eggplant zalouk, baba ganoush, hummus, moutabel, and fattoush, plus much more. Ease into Iftar with an Oriental lentil soup with fried bread and lemon wedges, before indulging with main courses like Moroccan tagine with couscous, kibbeh bil laban, chicken machboos, butter chicken and plenty more. There's also a BBQ station serving a selection of Arabic, Turkish and Persian kebabs, served with grilled vegetable and assorted sauces and condiments. Not forgetting the lamb ouzi with Iranian spices and saffron rice. For dessert, a wide-range of temptation awaits, from cheese kunafa and Uumm Ali, to katayef and rosewater panna cotta.
Evening High Tea
Indulge in a decadent selection of sweet and savoury traditional bites in the classic and contemporary setting of the Lobby, daily from sunset to midnight. To start, dive into a selection of cold and hot mezze, including favourites like pumpkin hummus, beetroot moutabel, stuffed vine leaves, kibbeh, chicken musakhan, spinach fatayer and rubaian kibbeh. Then indulge your sweet tooth with options like pistachio cardamom cake, Emirati spiced layer cake, Arabic sweets and stuffed dates, mini mcclair, and more.
Ramadan Spa Special
Throughout the holy month of Ramadan, enjoy 20% discount off all EDITION Spa treatments and signature massages, from 9am to 3pm daily. For Spa reservations, call +971 (0) 2 208 0000 or visit spa.auh@editionhotels.com.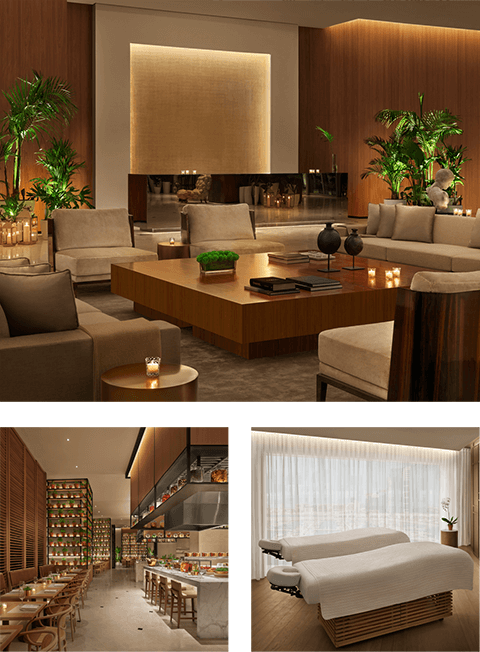 Need to know
Iftar at Market at EDITION:
Dhs180 per person.
Evening High Tea:
Dhs90 per person.
Times
Iftar at Market at EDITION: Daily from sunset to 9.30pm.
Evening High Tea: Daily from sunset to midnight.