The Lapita Family Daycation Brunch
Lapita, Dubai Parks and Resorts, Autograph Collection Hotels
Set sail on a culinary journey to the reaches of the Polynesian Triangle and beyond at the Lapita Hotel Family Daycation Brunch. Featuring an opulent international buffet specially showcasing dishes of the South Pacific every Friday from 1.00pm – 5.00pm, expect to be taken with the tide to a distant Polynesian paradise where you can relax and enjoy the rest of the day with pool day passes and access to the kids club from 1:00pm-5:00pm. The Captain aboard this family journey, Nitin Mehrotra, Executive Chef of Lapita, summarises this journey perfectly: "the flavours of Polynesian cuisine describe the spirit of this tropical paradise: exotic, interesting and refreshing." True explorers should follow in Chef Nitin's footsteps with his recommendations: the Polynesian BBQ grill station and Poisson Cru, Tahiti's national dish made with tuna marinated in lime juice, diced vegetables and fresh coconut milk. This is a true global journey with over 150 dishes spanning all seven oceans. Perennial brunch favourites, sure to please even the most discerning of palates, are present, such as a live carving station, sushi counter, an Indian selection and a fresh seafood buffet. The younger explorers will be pleased to know that they have their own dedicated buffet as well as an interactive juice station where exotic and healthy juice blends are created with the assistance of the Lapita crew. The Daycation Brunch keeps the younger explorers entertained during their journey at the Luna & Nova Kids and Teens Club with a host of activities such as dancing, mini-Olympics, movie screenings, face painting, henna tattoos and arts and crafts projects. The journey to tropical bliss is complete as the vessel docks in paradise with the echoes of live music, enticing concoctions served within fresh fruits with explorers spending the rest of the day soaking up the sun and taking a refreshing dip in one of the two outdoor pools and lazy river.
Chef profile:
Chef Nitin Mehrotra

Lapita's Executive Chef, Nitin Mehrotra - an Indian national - began his culinary career aged 20 with his first internship at The Oberoi, New Delhi. This experience struck the match that fueled his deep-rooted passion for food and the culinary arts. Nitin's expertise lies in contemporary European/ International cuisine, fine dining and banqueting, gained through 18 years of experience in leading five-star hotels in India and the United Arab Emirates. After studying hotel management at the Institute of Hotel Management & Catering Technology in India, Nitin's prolific career began at The Leela Kempinski in Mumbai, where he worked together with renowned chefs Willi Wilson and Frank Muller. Nitin's career then lead him on to gain experience from many other hotels including The Taj Palace in New Delhi, Leela Palace Bangalore and the iconic Burj Al Arab in Dubai, working alongside celebrity chefs John Wood, Maxime Luvara and Jean Paul Naquin. Nitin has been an integral part of the pre-opening and post-opening teams of The Leela Palace Kempinski, Sofitel Dubai Downtown and Lapita, Dubai Parks and Resorts.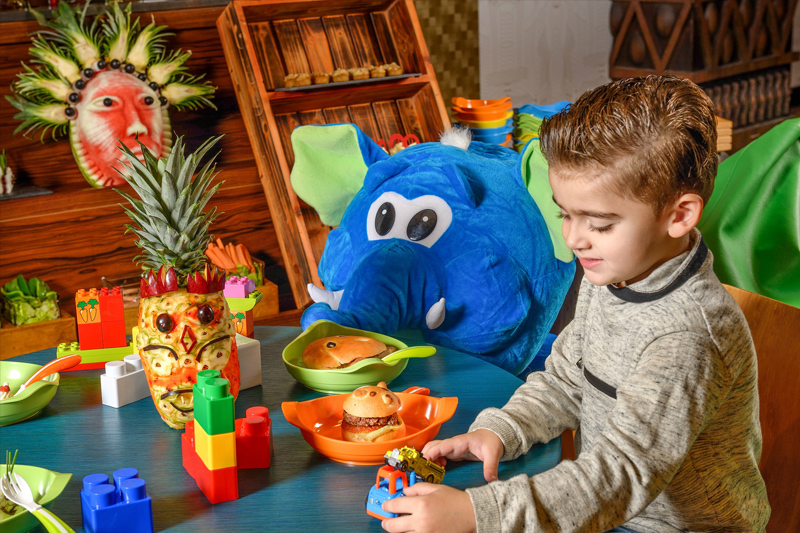 Say 'Aloha' to a Dubai Friday brunch with a difference where families are invited to set sail on a culinary voyage across Polynesia and beyond while enjoying the pools and kids' club.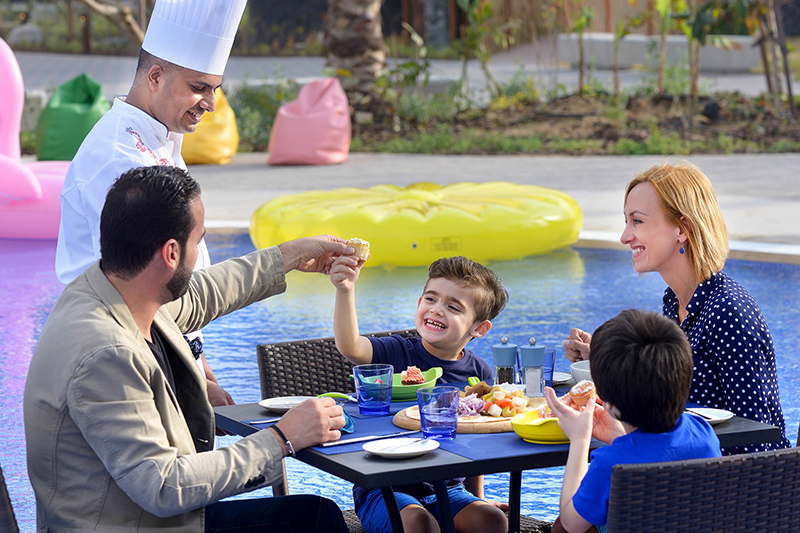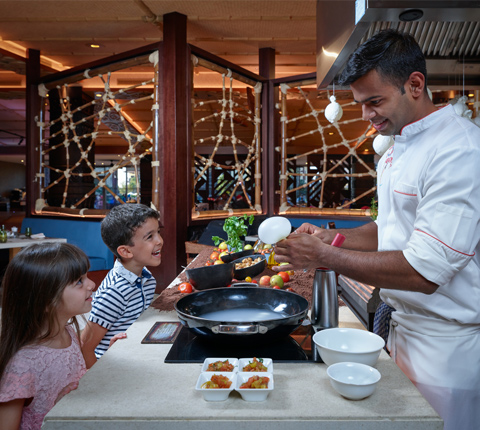 NEED TO KNOW
Lapita, Dubai Parks and Resorts, Autograph Collection Hotels